Our connecting family rooms are tastefully decorated with a combination of wood and stone. Located at the back of the hotel, less exposed to the sun and without a view, they are very quiet.
Hotel guests are welcome to use the facilities of the Spa (measuring 2200 square metres) free of charge.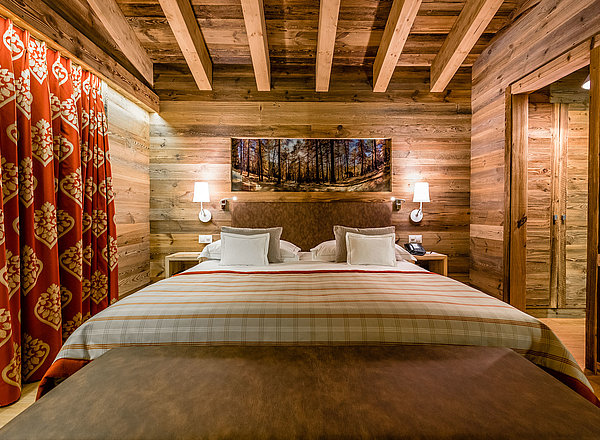 Superior rooms
Spacious and distinguished, with a ground area from 29 to 32 square metres. The superior rooms has a wonderful view of the mountains.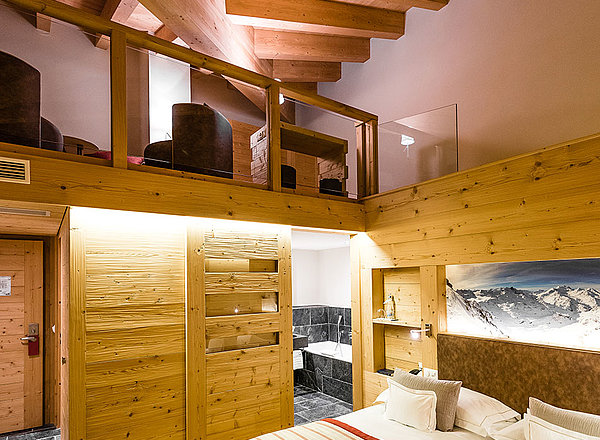 Mayen rooms
Ideal for families, large and luxurious, distributed over two floors with an ample ground area of between 36 and 45 square metres.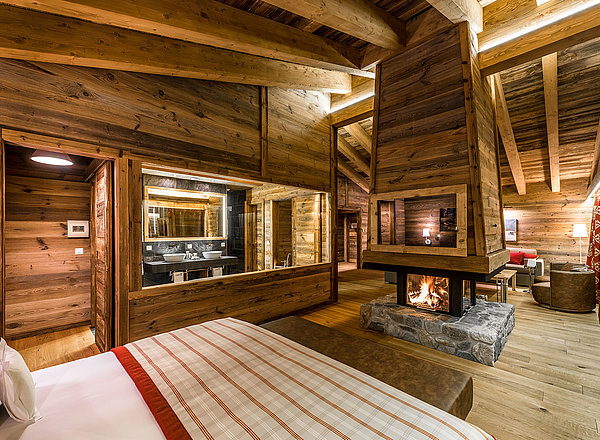 Suites
With a ground area of 70 square metres, these superb suites are equipped with a stone fireplace in the centre of the room, a lounge area, a spacious terrace and a luxurious bathroom with private sauna.